Technology
A completely new way to process biomass
CH-Bioforce provides a revolutionary technology for converting all biomass components into high-value products in an economically profitable way.
This is how it works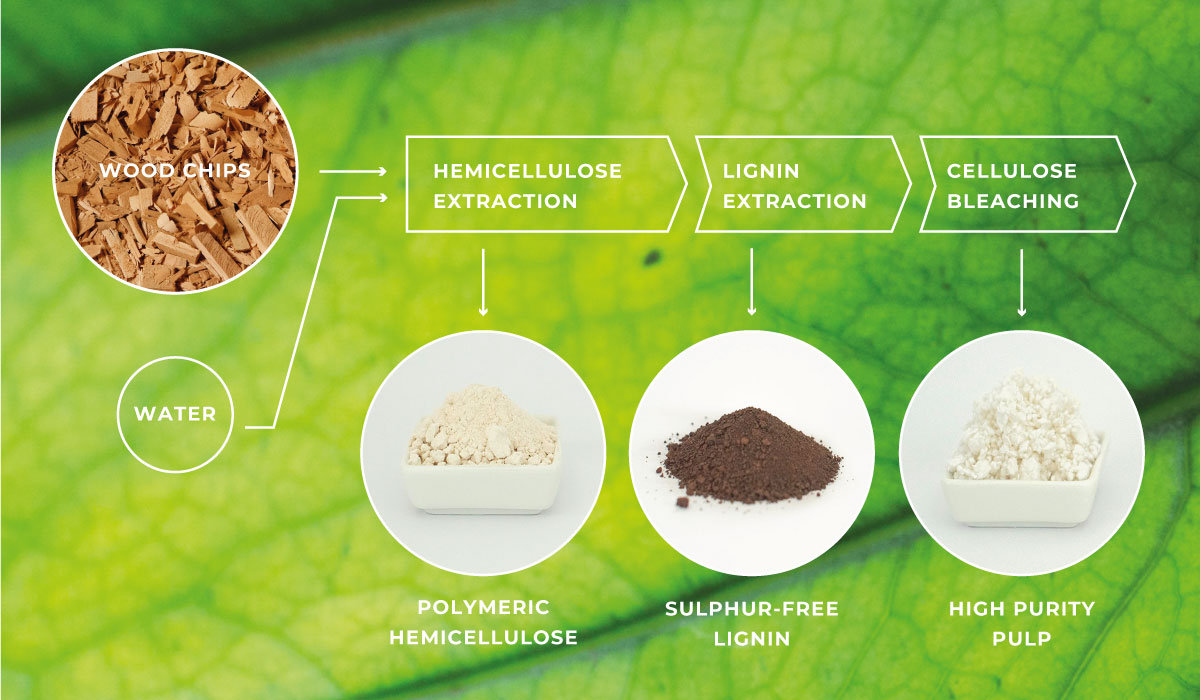 Hemicellulose fractionation forms the core of our innovation and is achieved through pressurized hot water extraction (PHWE), making the process practically chemical-free. Thanks to closed water circulation cycles, the process has a very low need for fresh water. The main source of fresh water is found in the wood itself, as fresh wood contains approximately 50% water.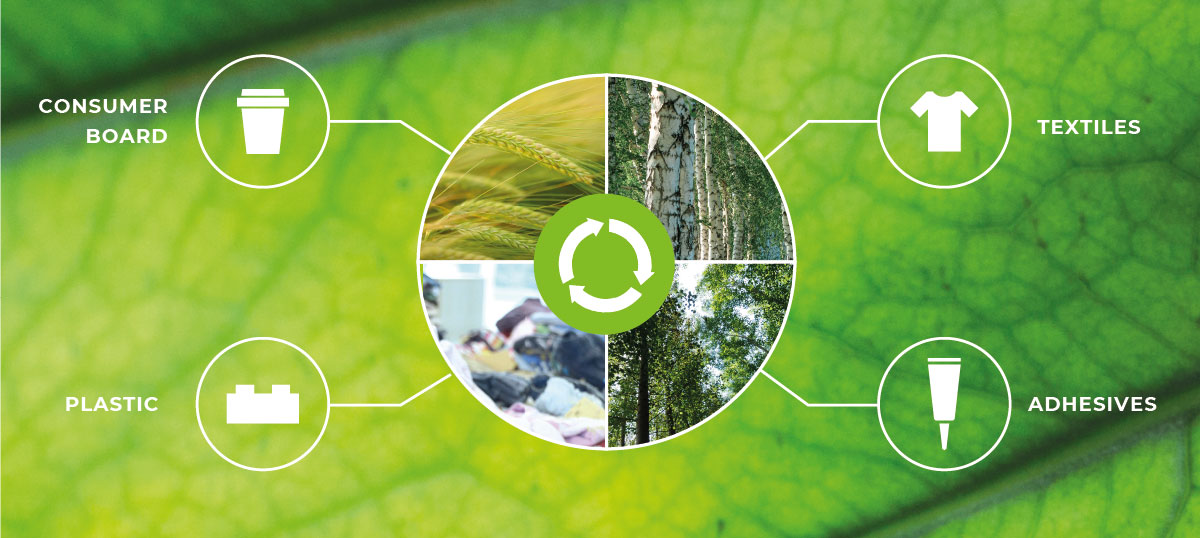 Our technology is flexible in size, enabling a profitable investment even with a smaller production capacity. Almost any kind of biomass can be utilised as the raw material (e.g. wood, straw). High-quality materials produced by our technology can replace fossil and food-based raw materials in areas such as textiles and packaging applications.
Our facilities
Our current demonstration plant has a capacity of 1000 kg of wood and is located in Raisio, Finland. We have successfully utilised several kind of raw materials such as wood and straw, and have fractionated them into high-quality dissolving pulp, hemicellulose and sulphur-free lignin. Over the past two years, we have delivered material samples to a number of customers around the world for further testing and application development.
Our technology revolutionises the fundamentals of wood chemistry.