The best biomass fractionation technology in the world
Wood-based biomass is one of the richest sources of biochemicals on earth. Of the main constituents of wood – cellulose, hemicellulose and lignin – only cellulose, or pulp, tends to be utilised today, with the rest of the biomass generally being disposed of as waste.
CH-Bioforce is here to change this.
CH-Bioforce provides a revolutionary technology for converting all biomass components into high-value material streams in an economically profitable way, thus replacing fossil and food-based raw materials in the process, for instance in areas such as textiles and packaging applications.
We provide renewable raw materials for sustainable living
European commission sponsors the commercialization of CH-Bioforce´s technology.
"This project has received funding from the European Union´s Horizon 2020 research and innovation programme under grant agreement No 848596."
Supported by Business Finland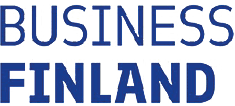 Supported by Runar Bäckström Foundation