Why should I choose CH-Bioforce as a partner? Five benefits of Bioforsense technology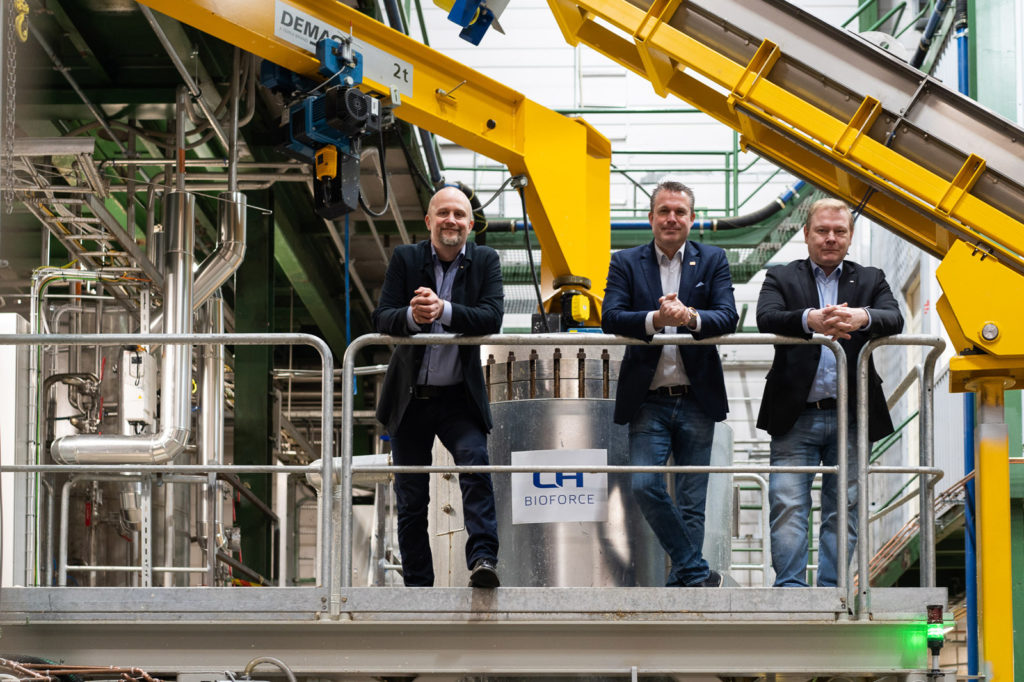 Let us tell you what makes CH-Bioforce unique and special and why we should work together for a more sustainable future! Here are five benefits of our Bioforsense technology.
1. We offer not only a revolutionary, but also a truly sustainable alternative for processing biomass
We offer the only technology available globally which can produce biopolymers in their polymeric and native form on an industrial scale.
Our carbon-neutral biopolymers provide a truly sustainable alternative to oil-based materials in multiple industries. The concept of a game changing biorefinery which allows all three biomass constituents to be extracted in an economically sound way alone is something none of our competitors have been able to achieve. Cellense, Xylense and Lignense, our biopolymers, in the native and high purity form, are as flexible a feedstock as oil.
What makes us stand out in an even more remarkable way is the fact that in addition to economical profitability, our technology is also environmentally sound and sustainable. Due to the lack of suitable technologies, a big part of biopolymers processed with traditional technologies tend to go to waste despite their extraordinary material properties. With us, this will be history. A recent environmental impact assessment confirms even the process itself is completely carbon neutral.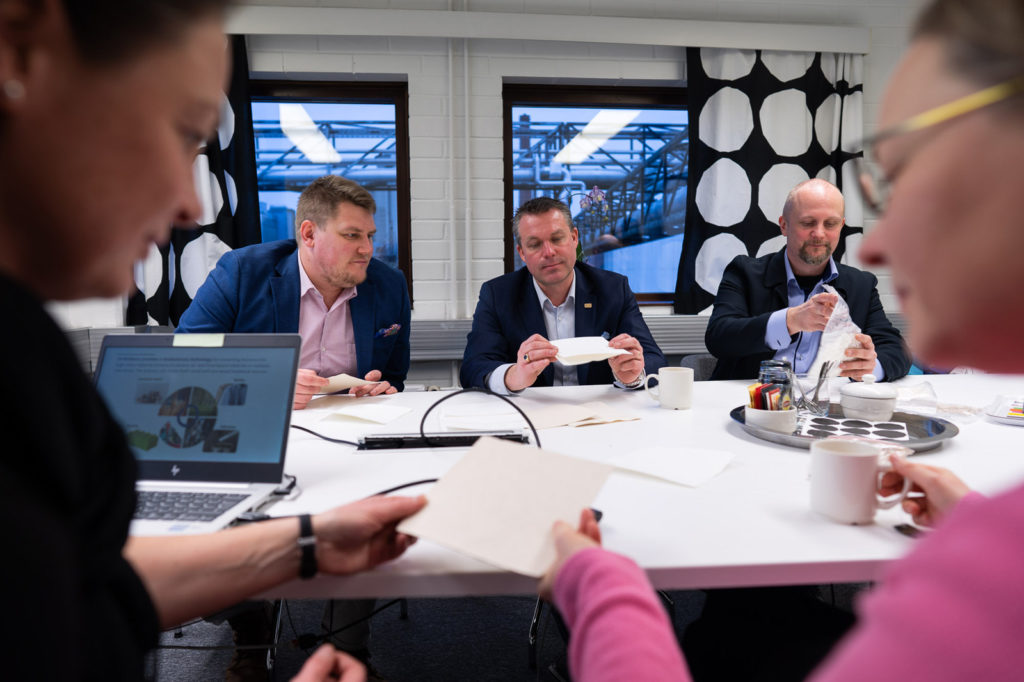 2. A proven scientific method with broad academic collaboration
CH-Bioforce's solution is founded on a deep understanding of fundamental biomass chemistry. Our fractionation technology Bioforsense is protected by several patent families with international coverage: four published and one that is not yet public.
Continuous R&D and IPR protection are at the core of our growth. The heart and soul of CH-Bioforce are the founders, three scientists who invented a technology that revolutionizes the fundamentals of wood chemistry. We are constantly exploring new ways to use our invention.
Academy and industry partners have evaluated our biopolymers in their products and found them to perform well. The technology has been thoroughly evaluated in the pilot plant and it is safe to say the business case is attractive.
3. Our partners can trust in high and controlled quality
Our Bioforsense technology fractionates all biomass main components in one process while raising material efficiency from less than 50% to over 90%. The resulting biopolymers – high-quality dissolving cellulose, polymeric hemicellulose, and sulphur-free lignin – are all extremely pure and of high quality. All three constituents can be extracted with extremely high purity, which allows our partners to develop their own products with 100% trust in the quality of raw materials.
Innovative use of side-streams is an important part of resource efficiency and the circular economy. That's why we are open to collaborations within a wide range of applications. A recent example is Woodly, another innovative start-up with whom we aim to research the possibility to use waste and residue streams as a feedstock for Woodly plastics production.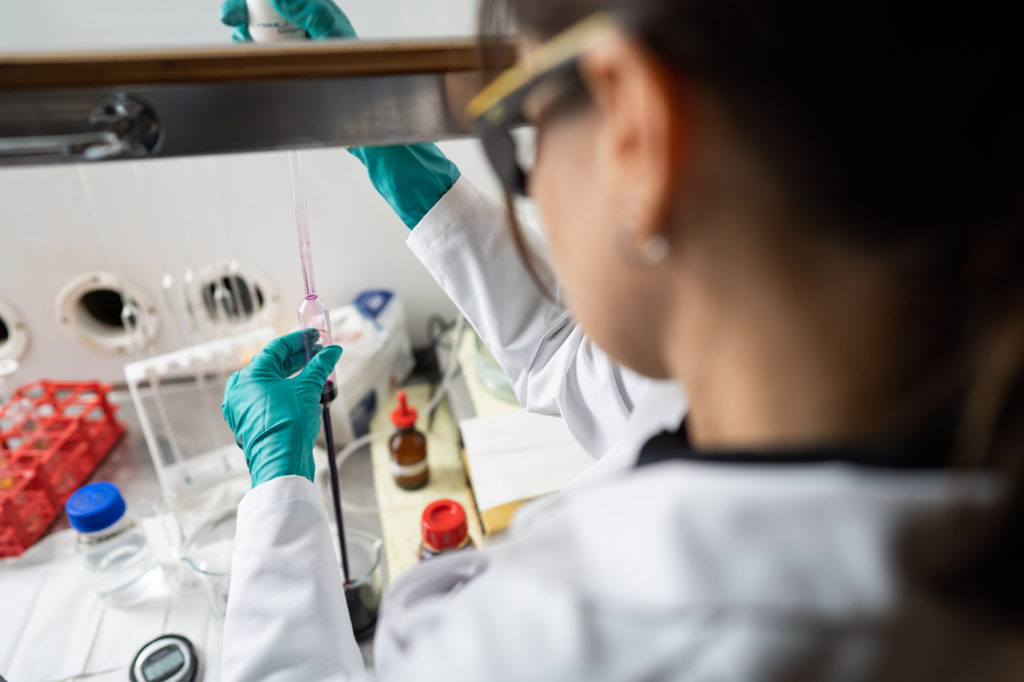 4. CH-Bioforce's technology is flexible and scalable to any size
While viable investments in current pulping technologies go into the billions, the Bioforsense technology is flexible in size and profitable also on a smaller scale, enabling a profitable investment even with a limited production capacity.
Our technology can utilize practically any kind of biomass as feedstock, typically industrial and agricultural side streams such as straw. High-quality materials produced by our technology can replace fossil and food-based raw materials in areas such as textiles and packaging applications. Our innovation is based on Pressurized Hot Water Extraction (PWHE). We use no sulphur in the process, and the overall chemical usage is low. The process has a closed water circulation, and the need for fresh water is low. As the material efficiency is over 90%, the amount of produced waste is negligible.
Compared to current pulping industries state-of-the-art technology, the Kraft process, our production cost per produced biopolymer ton stays significantly lower. Thanks to our high material efficiency and low OPEX (42% lower than with Kraft process), we are able to build profitable plants with a comparably low CAPEX.
5. Extensive network and strong supporters 
We are proud of our extensive partner network and strong supporters. In addition to the owners´ contributions, we have received significant support from various quarters in the early stages of our company.
One of the most important ones is Business Finland, the Finnish state organization for innovation funding and trade, travel, and investment promotion. We are also part of European Union's Horizon 2020 SME programme, with a grant of over €2 million.
In 2020, CH-Bioforce was chosen for Ab InBev's global start-up accelerator programme, 100+Accelerator. The world's biggest brewing company, manufacturer of brands like Budweiser, Beck's and Corona, generates millions of tons of coproduct every year. Our contribution to the programme was to fractionate the barley straw delivered by AB InBev and work with partners to make high-quality textiles. In the same year, we were also shortlisted in the top 10 of Shell´s New Energy Challenge. In 2021, our hometown Turku honoured us with the Entrepreneurial Spirit of Turku prize – an award that we cherish as a great sign that our direction must be right.
Join us on our journey – let's work together!
Follow us for latest news!
Twitter @CHBioforce
LinkedIn CH-Bioforce Oy
YouTube CH-Bioforce Oy
CH-Bioforce Oy
CH-Bioforce Oy is a Finnish start-up founded in 2016. The company's innovative fractionation technology dates back to 2011, when inventors Lari Vähäsalo, Nicholas Lax and Sebastian von Schoultz made their first findings. Today, the company forms part of the Chemec group, which operates in the chemical industry. CH-Bioforce currently employs ten members of staff. Our R&D and pilot plant is located in Raisio, Finland.
For more information
+358 40 539 6609

mari.taipale@ch-bioforce.com