CH-Bioforce Shortlisted for New Energy Challenge 2020 Competition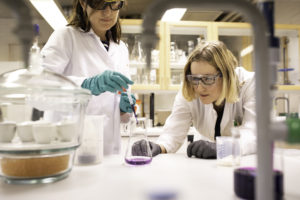 The New Energy Challenge is a start-up competition jointly organized by Shell, Rockstart, YES!Delft, and Get in the Ring. The competition is designed for entrepreneurs in Europe and Israel who are developing advanced technologies and disruptive solutions that could be vital in accelerating the energy transition.
This year CH-Bioforce's solutions and efforts received recognition and we were included in the 2020 Shortlist of the competition, which means we were in the top 10 of all companies! This was a great milestone for us, and we are delighted by our success. We'd like to thank our team for all the work and team spirit that made this possible!
We'd also like to extend our congratulations to Coolbrook Oy from Helsinki, Finland on reaching the final and top 5 of the competition! Well done guys — keep on doing great things!
This year we reached the shortlist, but next time we'll set our sights even higher. We're going to take this experience with us when making solutions for a better, more sustainable tomorrow.
Visit the New Energy Challenge competition website here: https://newenergychallenge.com/
CH-Bioforce Oy
CH-Bioforce Oy is a Finnish start-up founded in 2016. The company's innovative fractionation technology dates back to 2011, when inventors Lari Vähäsalo, Nicholas Lax and Sebastian von Schoultz made their first findings. Today, the company forms part of the Chemec group, which operates in the chemical industry. CH-Bioforce currently employs ten members of staff. Our R&D and pilot plant is located in Raisio, Finland.
For more information
+358 40 539 6609

mari.taipale@ch-bioforce.com