Towards a circular bioeconomy: natural polymers to stabilise technical emulsions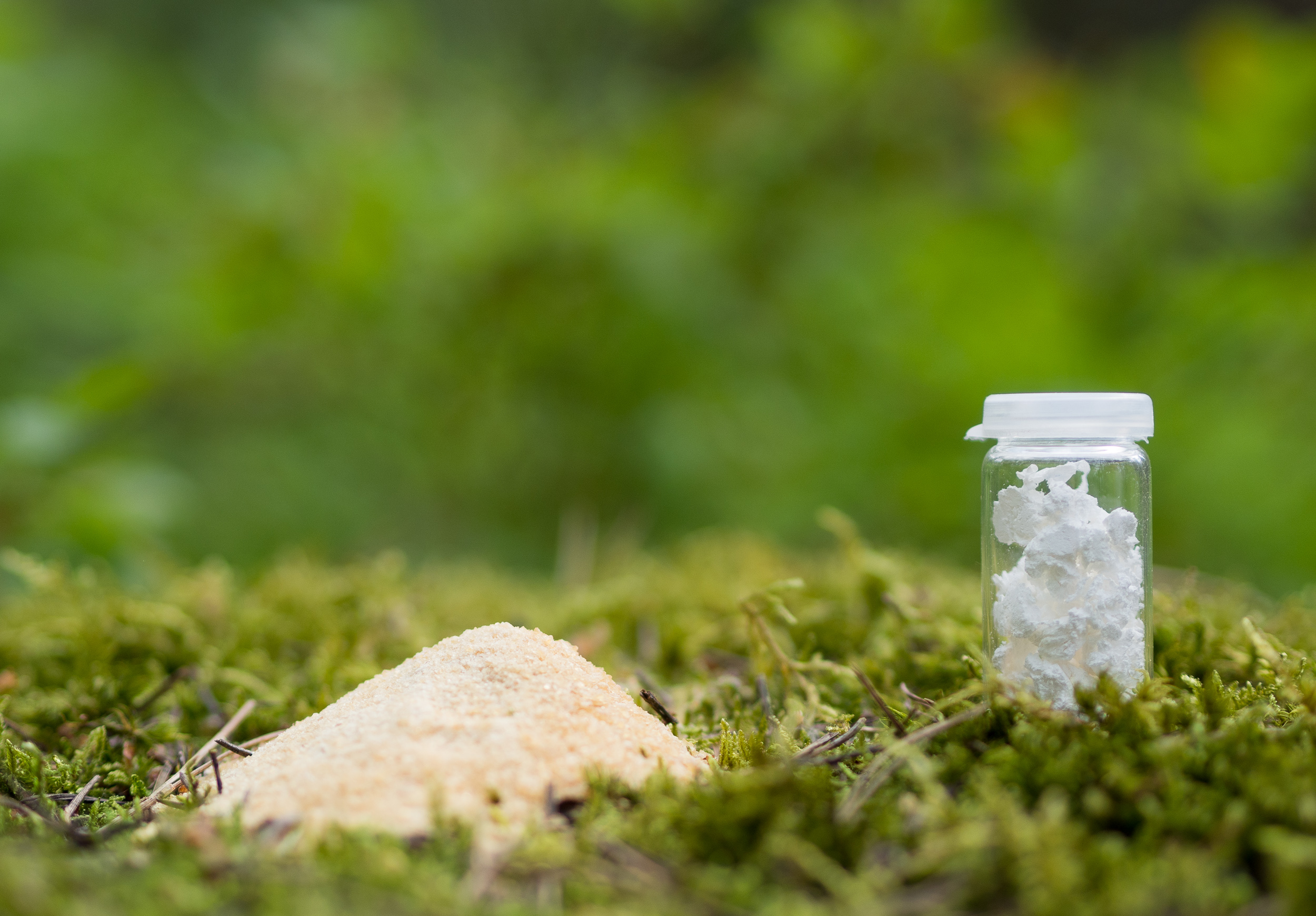 The emulsion-stabilising properties of wood hemicelluloses can be exploited through a number of value-added industrial processes and may help create a shift in industry towards a circular bioeconomy.
Promising possibilities for hemicelluloses
CH-Bioforce recently participated in the "BITE" research project (novel biomass-based solutions for technical emulsions) led by Åbo Akademi. The University of Helsinki, Tikkurila and CH-Polymers were also involved in the project. The aim was to study the functionality of wood hemicelluloses as stabilizers in technical emulsions. The project was funded by Tekes – the Finnish funding agency for innovation, which now operates as Business Finland – together with partners from industry.
About 25% of wood biomass is made up of hemicelluloses. Until now, this renewable resource had gone practically unutilised as there was no efficient method for its extraction. In current pulp and bioenergy production processes, hemicelluloses are mainly burnt for energy. However, due to their water solubility, biodegradability and amorphous, flexible structure, hemicelluloses are an interesting raw material for several purposes.
One highly promising area of application for hemicelluloses is found in paints. Today, the paint industry uses synthetic and oil-based materials as stabilisers; these can, however, be toxic and harmful to the environment. Past research has shown that hemicelluloses are a very promising biomaterial that could be used in their place.
Wood-derived hemicellulose samples from CH-Bioforce featured in the study
The BITE project set out in part to study the functionality of hemicelluloses in stabilising alkyd paints, which are examples of high-volume technical emulsions that could benefit from the properties of wood hemicelluloses. Åbo Akademi and CH-Bioforce produced various wood-derived hemicellulose samples. Samples were also received from the Natural Resources Institute Finland (Luke). The University of Helsinki built paint prototypes using each material sample and evaluated the samples for their capacity to emulsify and stabilise alkyd resins in water.
As a result, non-toxic, biobased and biodegradable natural polymers proved to be an attractive option for stabilising technical emulsions. Wood hemicelluloses have the advantage of being economic, as they are currently viewed as low-value side products. Furthermore, the functionalisation of wood hemicellulose does not require chemical derivatisation but can instead be done by adjusting the isolation method to produce hemicellulose with optimised properties. It is expected that the emulsion-stabilising properties of wood hemicelluloses will be able to be exploited in a number of other value-added industrial processes and may help encourage a shift in industry towards a circular bioeconomy.
One article has already been published on the study and can be found here.
CH-Bioforce Oy
CH-Bioforce Oy is a Finnish start-up founded in 2016. The company's innovative fractionation technology dates back to 2011, when inventors Lari Vähäsalo, Nicholas Lax and Sebastian von Schoultz made their first findings. Today, the company forms part of the Chemec group, which operates in the chemical industry. CH-Bioforce currently employs ten members of staff. Our R&D and pilot plant is located in Raisio, Finland.
For more information, please contact:
R&D Director, CH-Bioforce Oy
+358 40 351 2820

lari.vahasalo@ch-bioforce.com