Pure and ecological clean beauty from Finland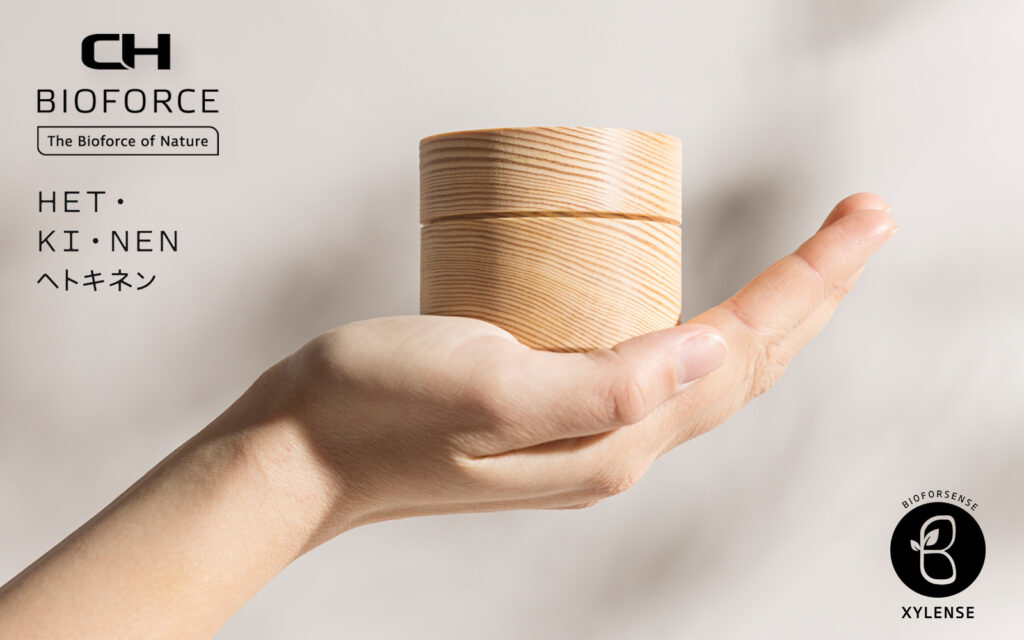 Cosmetics producers all around the world want to provide customers with new and innovative products made sustainably using interesting ingredients, to respond to the public demand for clean beauty trends. 
HETKINEN and CH-Bioforce, both from Turku Finland, got together through Green Industry Park to utilise the synergy of both worlds – HETKINEN's natural cosmetic products and CH-Bioforce's ground-breaking raw materials from agricultural and industrial side streams.
– CH-Bioforce's Bioforsense technology enables us to test new raw materials in our products and make them satisfy the demands of our users, says Mona Isotupa, CEO and Founder of HETKINEN, regarding the cooperation. 
A new product from HETKINEN can be tested and experienced at In-cosmetics 2023. The lotion is vegan – like every HETKINEN product – and it consists of only pure ingredients. CH-Bioforce's Xylense replaces xanthan as an emulsifier, making the lotion comfortably usable and moisturising, with a gentle scent of pure Finnish nature.
– We get the ingredient from our production's side stream. With CH-Bioforce's Bioforsense technology we can turn the wood waste from our package production into hemicellulose-based Xylense. With this innovation we take a big step towards our goal of being a zero per cent waste company, Isotupa reveals enthusiastically.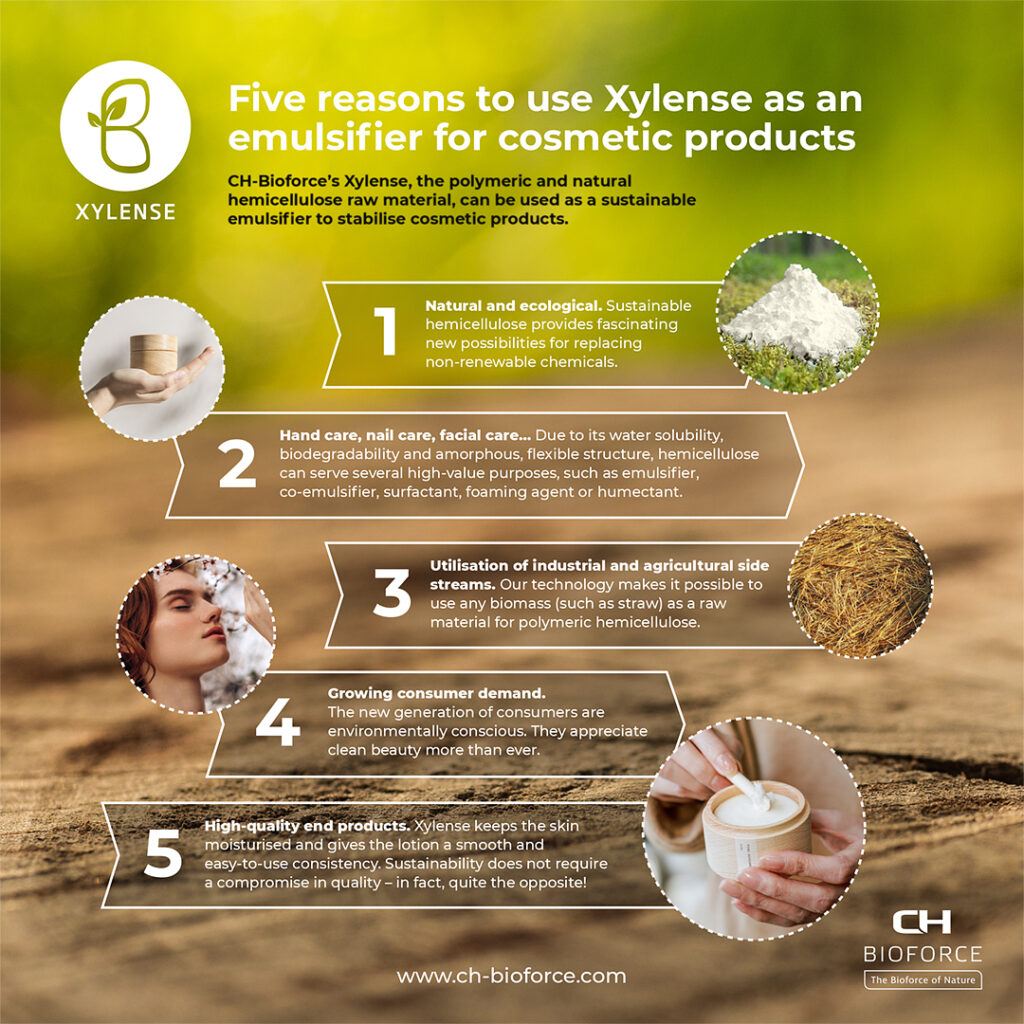 Natural beauty and ecological products are trending – and this is exactly what consumers want
The entire assembly of HETKINEN products is plastic-free – not even tape is used to seal the packages or in online store deliveries. This responsible way of doing business can be seen in the Finnish lifestyle company's product and production development.
– We want to promote responsible, ecological production and products in the cosmetics industry. Every day we are searching for ways to make our business even more sustainable, says Isotupa. She sees cooperation with CH-Bioforce as one of the actions towards this goal.
Trends in the cosmetics industry have for some time now been moving towards natural, sustainable, pure, ecological products, but a lot still needs to be done. Brands need to find solutions to provide the right products for conscious customers while providing the scents, consistency and product features they love. Otherwise, the industry will keep on neglecting the environmental effects it generates. 
– Many brands use essential oils from trees and plants that are endangered. This is something that needs to be addressed more – and not just talk. Something needs to be done about it! This is where biomass-based products come to the rescue – we only use ingredients from sustainable and vigorous sources, and at the same time we get to utilise the 'waste' from our production. This is a sustainable win-win situation, says Isotupa, addressing the issue and encouraging other brands in the cosmetic industry.
This is also the reason why HETKINEN doesn't use products from oak or ash trees in their packaging, for example.
– I always ask the person I am talking to, 'How many of these trees can you see in our forests compared to birch or pine?' They get the point right away, says Isotupa.
The responsibility is the producer's, but also the customer's
HETKINEN's CEO and Founder Mona Isotupa has a clear sight for the future, and she is not afraid to talk or act accordingly. Cosmetic trends are moving in the right direction as natural products are increasingly in demand all around the world – not just among the most conscious customers but also in general. 
– This is clear and has been for some time now. We want to make products that tick all the sustainability boxes, and luckily this is becoming a norm in our field, says Isotupa.
In the future, HETKINEN and CH-Bioforce will continue their cooperation for mutual interests. CH-Bioforce's technology can be utilised in many industrial side streams to convert biomass into highly valuable raw materials for many applications. 
Whatever the future holds for the cosmetics industry or for HETKINEN, Isotupa's visions are clear – to generate zero waste in production and to be the most sustainable and ecological cosmetics provider with an experience of Finnish nature in their products.
– I want our values to be seen throughout our production process – we respect nature and its raw materials. I feel that HETKINEN products bring people joy and well-being, and they support a sustainable lifestyle, says Isotupa in conclusion.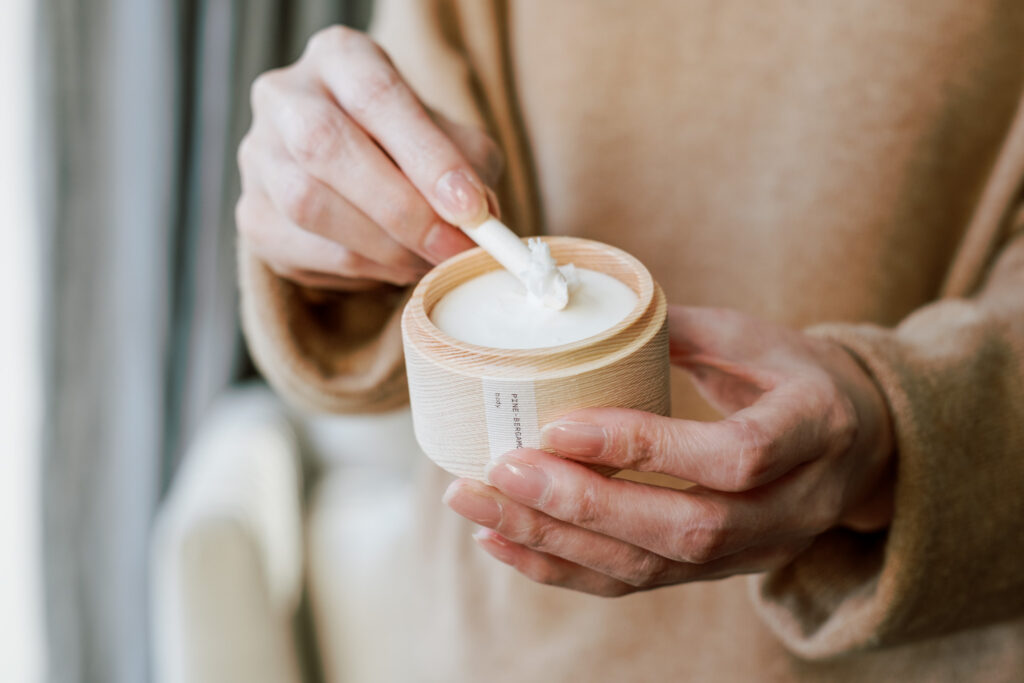 CH-Bioforce Oy
CH-Bioforce Oy is a Finnish start-up founded in 2016. The company's innovative fractionation technology dates back to 2011, when inventors Lari Vähäsalo, Nicholas Lax and Sebastian von Schoultz made their first findings. Today, the company forms part of the Chemec group, which operates in the chemical industry. CH-Bioforce currently employs ten members of staff. Our R&D and pilot plant is located in Raisio, Finland.
For more information
+358 40 539 6609

mari.taipale@ch-bioforce.com